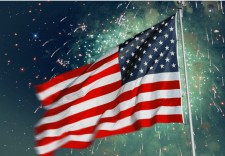 POINT ROBERTS, Wash, June 26, 2017 (Newswire.com) - What could be more American than getting red hot savings from Software Keep? The popular online retailer sells authentic Microsoft Office software at a discount. Customers who make a purchase before July 4, 2017, can look forward to an additional 15 percent off with the coupon code Freedom15. That's some cool savings during the hottest months of summer.
Open 24/7 Software Keep Offers Digital Downloads Available Instantly
Software Keep provides its customers with the latest offerings from Microsoft. Purchasing a digital copy of Office 2016 and downloading it to a computer takes minutes. Customers have the convenience of shopping when it best suits them. The company's shopping cart remains open 24 hours a day, 7 days a week.
In addition to a money back guarantee, customers are also provided with ongoing support. It, too, is available 24 hours a day, 365 days a year. If there is an issue with a purchase, Software Keep's customer service support or technical support takes care of it.
There is no need to contact Microsoft as many companies would have you do. Software Keep takes full responsibility for the products it sells. It handles its customers' issues promptly and politely.
Microsoft Office Skills Top the List of Desired Skills Employers Seek
Microsoft offers some of the most popular software solutions on the planet. Employers from all around the globe list Office skills at the top of their lists of preferred skills employees have. Customers who purchase a copy of MS Office gain access to the top programs, tools, and features the company offers.
According to research reported by the software company, oral and written communication skills are listed as #1, problem solving is #2, integrity is #3, Microsoft Office is #4, and detail oriented is #5. Customers who want to improve their skills have an advantage when they buy digital copies of Office.
They don't have to wait to get started on their next big project. They're also not forced to pay additional shipping charges or make use of other programs until their software arrives. They are able to download a version of MS Office for their Mac or PC and begin using it right away.
Big Bang Savings on Heavily Discounted Software
Take advantage of big bang savings with Software Keep. The software retailer offers low prices every day of the year. Customers with a need for Microsoft Office or Windows 10 get an additional discount off of heavily discounted software products.
It's what sets Software Keep apart from other online retailers. Quality software and applications at discount prices always draw a crowd. With ongoing holiday promotions, there's no better time than now to save cold, hard cash.
A Company That is Committed to Serving Its Customers Year Round
To learn more about the company and its ongoing commitment to its customers, visit http://www.softwarekeep.com. You're welcome to call or email with any questions about digital downloads, Microsoft products, and hardware compatibility. The company notes that it's a pleasure to assist you.
Contact:
Software Keep
sales@softwarekeep.com
1591 McKenzie Way,
Point Roberts, WA 98281
United States of America
Ph: +1-877-315-1713
Source: Software Keep
Share: