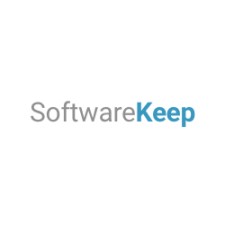 Software reseller poised to become a the lowest cost leader on Microsoft Software.
POINT ROBERTS, Wash., May 16, 2018 (Newswire.com) - SoftwareKeep USA, a leading online Microsoft software reseller, is set to lead the way for the lowest prices on Microsoft products while maintaining a high-level of customer service and customer satisfaction. SoftwareKeep has developed a strong relationship with Microsoft through the years, which has given the software reseller an edge when it comes to delivering the best of Microsoft's products at prices the average consumer can afford. Because the company is a strong player and specialist in the software sales community, it has been able to expand and now plans to deliver even better deals on genuine Microsoft products.
SoftwareKeep USA is a Microsoft Gold-Certified Partner, which means the company collaborates and has established a close working relationship with Microsoft. This means that SoftwareKeep has earned the highest standards of Microsoft's widely-recognized partnership program and has earned Microsoft's stamp of approval. SoftwareKeep.com not only brings you all of the current Microsoft Office products, the company also delivers the best in internet security and virus protection, cloud services, and other essentials for individuals and businesses. The company services both PC and Mac users, delivering the same quality and promise of excellence whatever the product or platform.
SoftwareKeep USA has just begun a plan to bring consumers even better customer service, better deals, and a full range of genuine Microsoft products, along with its many other superb products. Consumers will be able to shop with SoftwareKeep with even more confidence than ever before. Softwarekeep is also making a push to bring consumers more content that will keep them informed about all the latest developments in Microsoft products, keep them up to date on the latest trends, and bring them tips and other information that will help consumers get the most out of their Office products.
SoftwareKeep plans on making 2018 a stronger, more productive year all the way around by rolling out even more changes within the company that will help them reach out to consumers on a more personal level while delivering all the best Microsoft Office products and Internet security solutions customers deserve at prices that are still in reach of the average consumer. SoftwareKeep USA has everything necessary for individuals, students, or business owners to compete in a fast-paced Internet-driven world where only the best software will do.
Source: SoftwareKeep USA
Share: